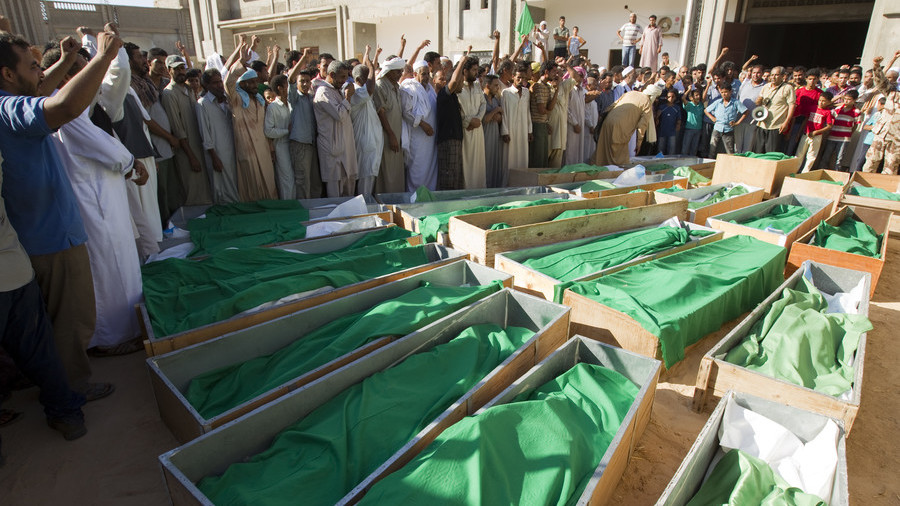 President Donald Trump seems to have contradicted his own national security adviser by saying his administration is not considering a "Libyan model" for North Korea. He joked about attacking North Korea should the talks fail.
US National Security Adviser John Bolton suggested earlier that North Korea should strike a deal with the US similar to the one Libya made in 2003, handing over components and notes of its nuclear weapons program in exchange for better relations with the West.
READ MORE: Bolton wants all of North Korea's nukes shipped to US in exchange for 'security assurances'
In 2011, however, Libyan leader Muammar Gaddafi was ousted from power and killed by rebels backed by NATO. North Korea pointed this out while condemning Bolton's statement earlier this week.
Speaking to journalists in the Oval Office on Thursday, Trump seems to have disavowed Bolton's statements, saying that his administration is not pursuing a "Libyan model" in the attempt to negotiate the de-nuclearization of the Korean peninsula.
The US "decimated" Libya and Iraq, Trump said, condemning the wars, but then quipped that the Gaddafi model "will take place if we don't make a deal," apparently referring to the ultimate demise of the Libyan leader.
Think your friends would be interested? Share this story!