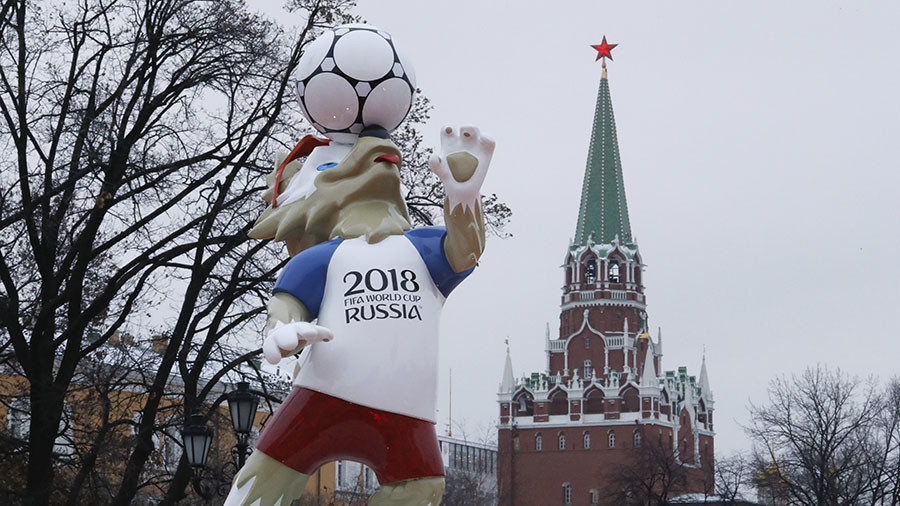 Russia's Foreign Ministry says British media are "unable to forgive" the country for winning the right to host the FIFA 2018 World Cup. It comes amid threats of boycotting the event from UK outlets.
The ministry was responding to calls in the UK to shun the event in retaliation for Russia's alleged involvement in the poisoning of former British spy Sergei Skripal, 66, in Salisbury, UK.
In a statement published on Monday, the ministry was quick to condemn the reports, claiming they were for the purpose of ramping up "anti-Russian hysteria".
"We have repeatedly warned that before the start of the Russia World Cup the Western press will launch an all-out media campaign with the intention of discrediting Russia and undermining trust in the country, as the host nation of the tournament," read the statement, which included a mock 'Fake News' stamp atop cuttings of the articles.

"As we predicted, particularly active has been the English [press], which cannot forgive that our country fairly and squarely won the right to host the 2018 World Cup."
The statement also criticized warnings from UK Foreign Secretary Boris Johnson and Chairman of the Foreign Affairs Committee Tom Tugendhat about the tournament.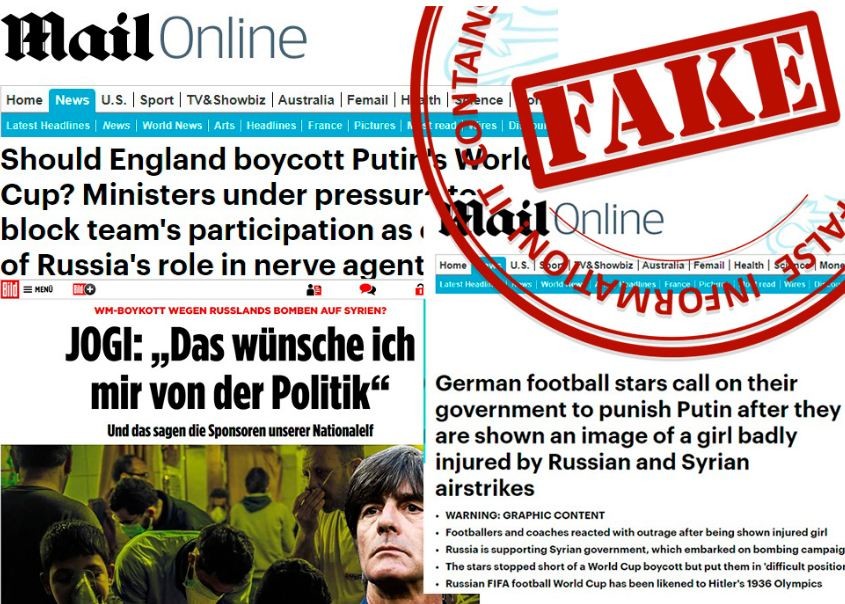 Tugendhat on Monday was quoted as saying the "danger" during the tournament that English fans will be the subject of retribution for actions by their government is "all too real".
However, the ministry was adamant that such conclusions had been made in haste, saying: "The investigation into [the poisoning of Skripal], which is not only still not complete, but virtually hasn't even started.
"It has not, however, prevented British politicians from already from making the conclusion on Russia's involvement in the matter, which now leads to punishments such as boycotting the World Cup.
"We want to emphasize once more: Further provocative false stories that stir up anti-Russian hysteria will only complicate the relationship between our countries and bring a blow to world sport."
An article published by the Daily Mail on Monday also reported that current world champions Germany were considering boycotting the event. The team were reportedly "disgusted" when shown images of bombing victims in Eastern Ghouta, Syria by journalists from the country's biggest-selling newspaper Bild.
According to the Mail, the images, which included a young girl in bandages sitting in a wheelchair, outraged Germany manager Joachim Low and defender Joshua Kimmich to such a degree that they "urged politicians to act decisively" regarding the World Cup.
Julian Reichelt, editor-in-chief of Bild, even went as far as to draw parallels between the 1936 Berlin Olympics, which took place under Nazi German rule, and the Russia 2018 tournament this summer.
"I don't want to make a direct comparison between Nazi Germany and the Kremlin, but there is a parallel of using sports events to change perspectives and cloud the view of what is really going on," he said.
Reichelt also reportedly called on German firms such as Mercedes-Benz and Adidas, which had links to the Nazi party during World War II, to reconsider their sponsorship of Russia 2018. The ministry said that Reichelt's comments had "revealed his propagandistic narrative."