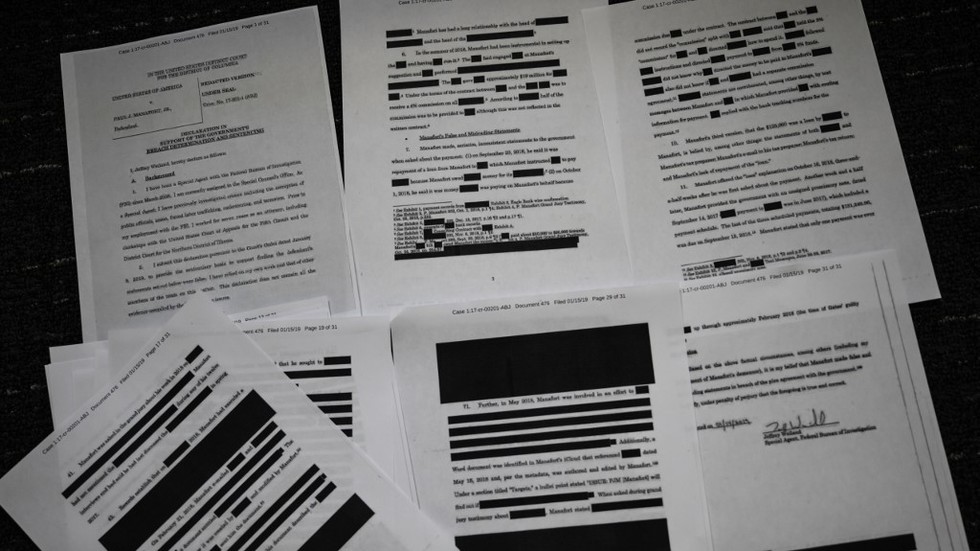 President Donald Trump has savaged Hillary Clinton, the FBI, and the Democratic Party for committing "the greatest political hoax of all time," hours before Attorney General William Barr releases the redacted Mueller report.
"The Greatest Political Hoax of all time! Crimes were committed by Crooked, Dirty Cops and DNC/The Democrats," Trump tweeted on Thursday, followed by his oft-repeated refrain: "PRESIDENTIAL HARASSMENT!"
Special Counsel Robert Mueller's long-anticipated report is to be made public by Attorney General William Barr later Thursday morning, albeit in redacted form. A summary of the report's findings, released earlier this month, noted that Mueller's investigation did not find evidence of collusion between the Trump campaign and Russia in 2016.
While Barr has insisted that any redactions to the report have been carried out to protect classified information, Democrats have accused the attorney general of protecting Trump. House Speaker Nancy Pelosi blasted Barr for his "single minded effort to protect" the president, while Senate Minority Leader Chuck Schumer said "the process is poisoned before the report is even released."
The pair called on Mueller himself to testify on Capitol Hill, following Barr's "regrettably partisan" handling of the release. Mueller's team, however, did assist the Justice Department with making redactions.
Claiming vindication, Trump and Republicans have angled for investigations of the FBI's counterintelligence campaign against the Trump campaign, a probe that would eventually morph into Mueller's 'Russiagate' investigation. Testifying before Congress last week, Barr said that he believed "spying" had taken place against Trump's team, and would be investigated.
Think your friends would be interested? Share this story!