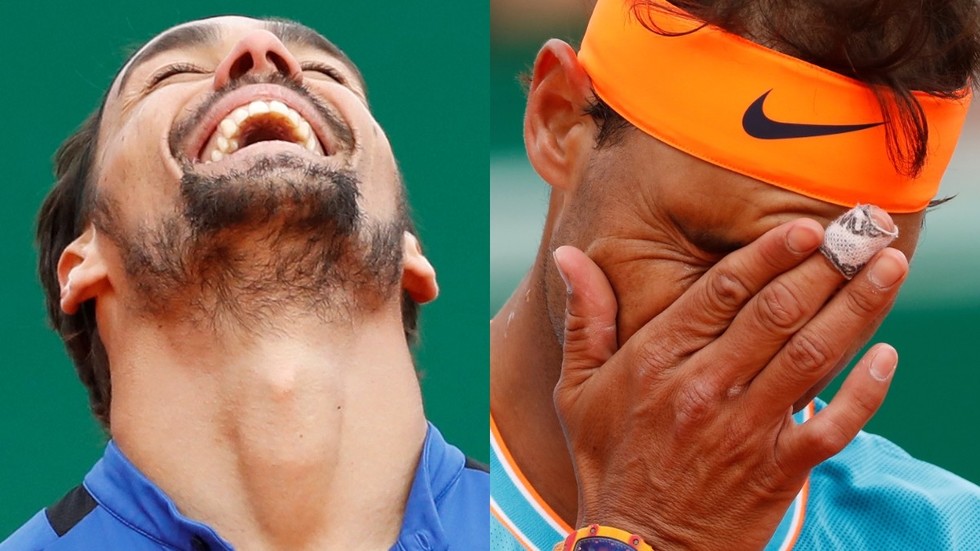 Italian Fabio Fognini produced a brilliant display to beat 11-time champion Rafa Nadal in straight sets and march into the final of the Monte Carlo Masters, where he will meet Serbia's Dusan Lajovic.
The clay-court tournament always attracts a strong lineup, with the event viewed by many as a crucial clay-court proving ground ahead of the French Open at Roland Garros, which gets underway on May 26.
Spain's Nadal, who has been a master of the surface for well over a decade, had won 25 sets in a row on clay, and was expected to end Fognini's entertaining run in the tournament.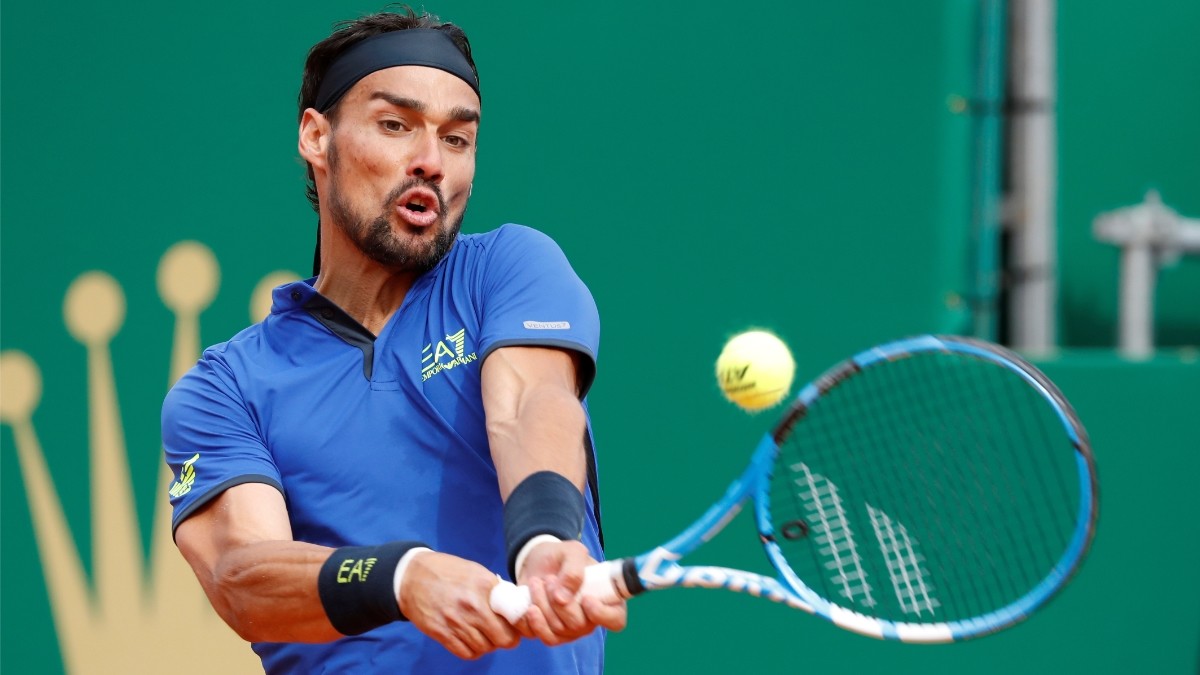 But the flamboyant, demonstrative Italian had other ideas, and defeated Nadal in straight sets, 6-4 6-2, to book his spot in the final.
Nadal's usual composure was ruffled, both by the blustery conditions in Monte Carlo and Fognini's unpredictable, emotional playing style.
And the Italian registered his fourth career victory from 15 matches against the Spanish superstar to face Serbian Dusan Lajovic in a battle of unexpected finalists.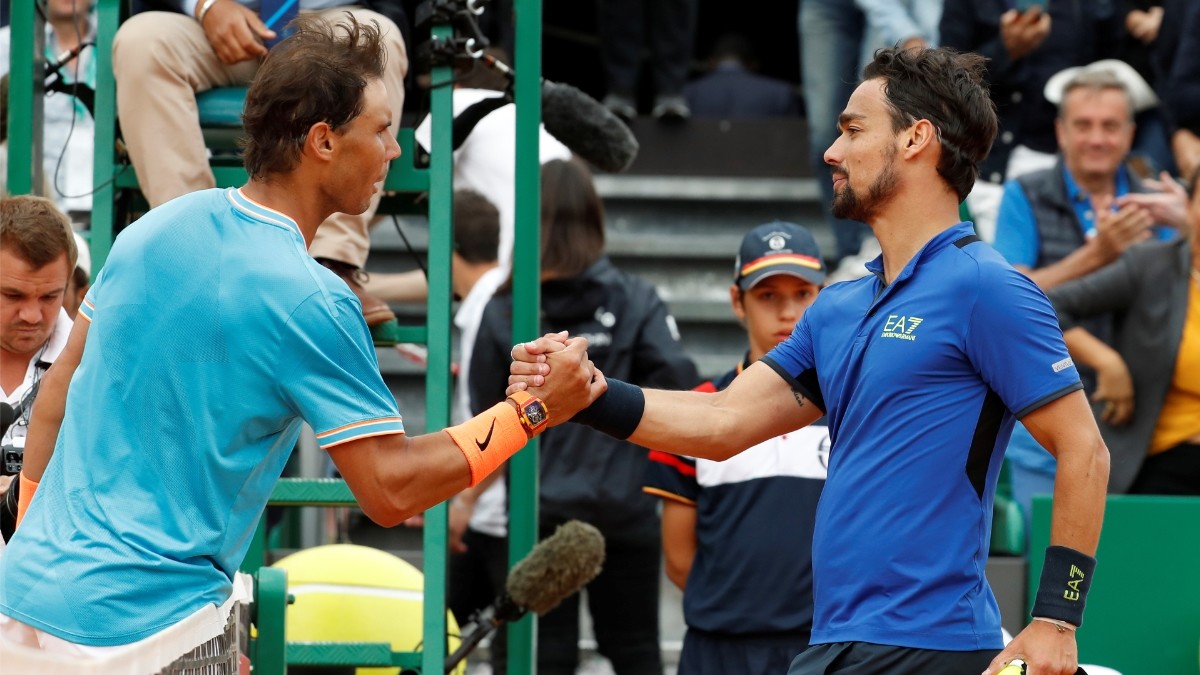 Lajovic defeated Russia's Daniil Medvedev 7-5 6-1 earlier in the day to seal his place in the final.
Medvedev was favored to reach the final after eliminating Novak Djokovic in the quarter-finals, but world number 48 Lajovic showcased remarkable powers of recovery to claim the victory despite trailing 5-1 in the opening set.
Once the Serbian star had captured the first set, he took control in the second to dominate a frustrated Medvedev and seal a straight-sets victory.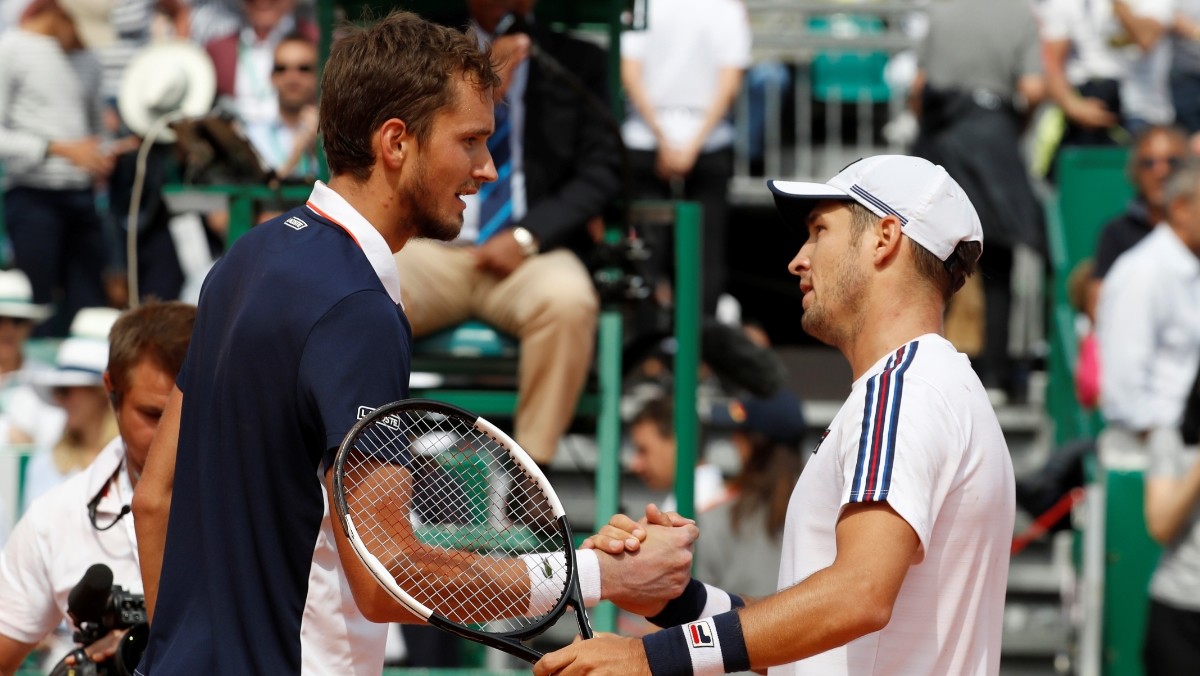 "It was an incredible match today," said an elated Lajovic after the match.
"I had the worst nightmare, falling down 5-1. But I won 10 games in a row, so I was able to find my rhythm and my game.
"In windy conditions like today, it was impossible to play real tennis and in the end, I was able to hit my forehands better than him. I'm still unaware of my achievement in Monte Carlo."